Port development
in 2010, Pāvilostas harbor's malls were fully reconstructed, refurnished the historic lighthouse at the ends of the bridge and deep water works of the port aquarium up to 4.5 meters deep.
in 2011, on the right bank of the Saka River, a recreational harbor pier had been reconstructed and a new, 90-meter multifunctional pier has been built, which allows small passenger ferries to be taken at the port of Pāvilosta.
In summer 2012, Saka's well-stocked resort harbor quay service building was reconstructed and refurnished.
In early 2013, a technical project for the construction of a fish chimney was developed, and the first stage of the construction and commissioning of the building was commissioned in 2014.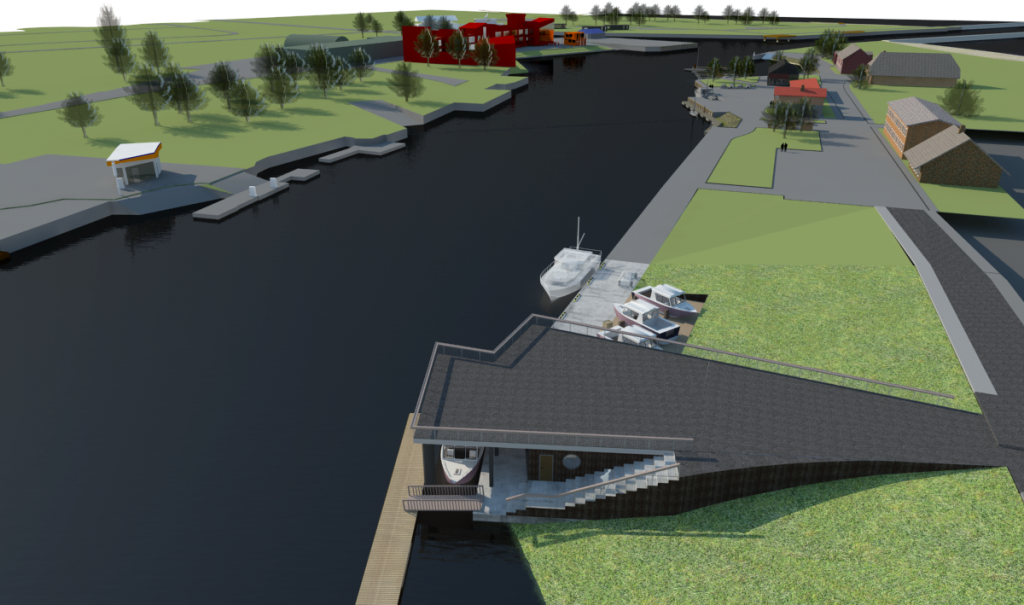 In 2012, a master plan was created for the use of the berth area of the port, it was approved by the Port Authority and foreseen to create a boat building, maintenance, repair and winter park in the port of Pāvilosta, it was completed and put into service in the first stage of the facility in 2015.